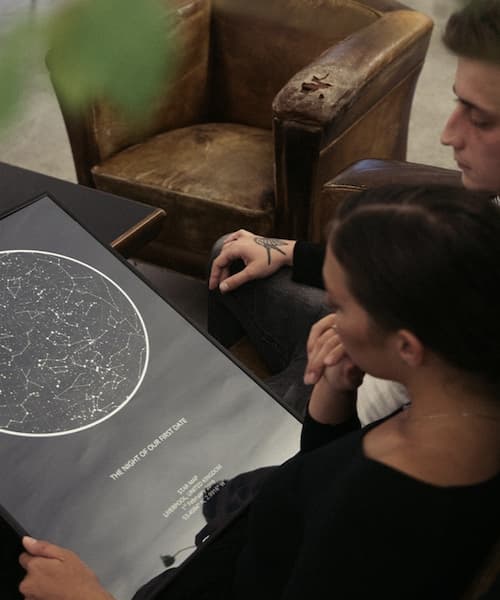 Reach for the Stars with a Graduation Star Map Gift
Graduation is a massive achievement that should be celebrated with family, friends and those who are close to you. So, why not mark the academic milestone with a bespoke star map? 
A Maps for Moments graduation star map captures the significance of all the hard work and dedication it took that led to this success and marks the beginning of a bright future. Capturing a snapshot of the night sky on the day you or a loved one doffed that cap and gown, it's a great way to share and celebrate with a sentimental gift they'll love for years to come.
By choosing a night sky graduation gift, you'll not only be choosing a thoughtful personalised graduation gift. You'll also be gifting the recipient (or yourself) a beautiful piece of art, framed and ready to hang. Maps for Moments star maps are a great way to commemorate a huge achievement - whether that's graduation, buying a first home or any other significant milestone. 
Create your graduation star map
Personalised Graduation Star Maps for an Unforgettable Gift
With our constellation graduation gifts, you can choose from a wide range of customisation options - such as style, colours and frames. Simply type where and when and the exact configuration of stars will be displayed.
To make your personalised graduation star map even more special, why not include a message, poem, song lyrics or quote? Gift a custom star map today and commemorate a shining achievement.
How it works
Our Star Map builder is easy to use and with our step-by-step
process you'll have a personalised Star Map in no time.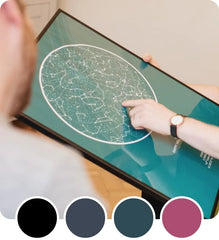 We have a range of Star Map styles and colours to choose from that suits every taste.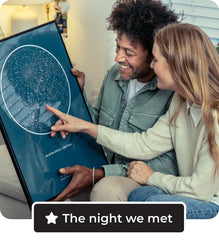 Add your own personal message to the Star Map, and choose the date and location of your choice.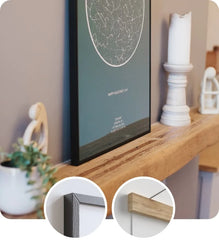 We'll deliver your Star Map in a beautiful presentation box, ready to be framed.